Our B&B
Our Bed & Breakfast consists of a cozy communal living room with a beautiful fireplace and comfortable sofa. Here you can read a book, have a drink and meet each other. In addition, the open kitchen with a large communal table is ideal for breakfast, lunch and dinner. You can also have your own table just the two of you.
Outside there is a beautifully landscaped garden, with a veranda directly behind the house, wonderful when it gets cooler in the evening or there is some wind. At the highest point of the garden you will find a terrace that enjoys the sun all day long and where you can enjoy a wonderful view into the valley, sometimes you can see the neighbor moving his cows and calves.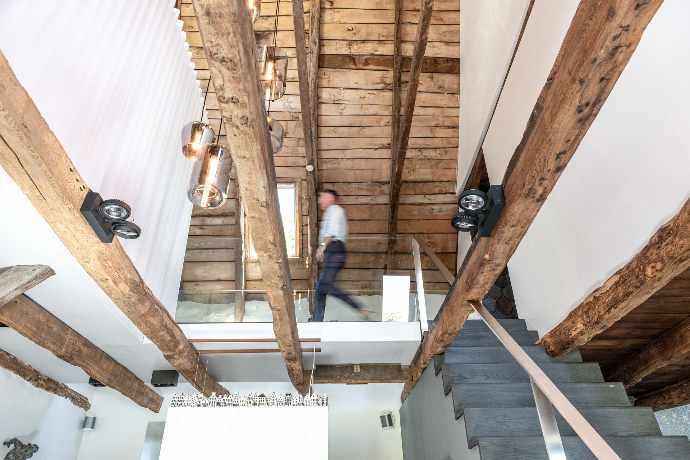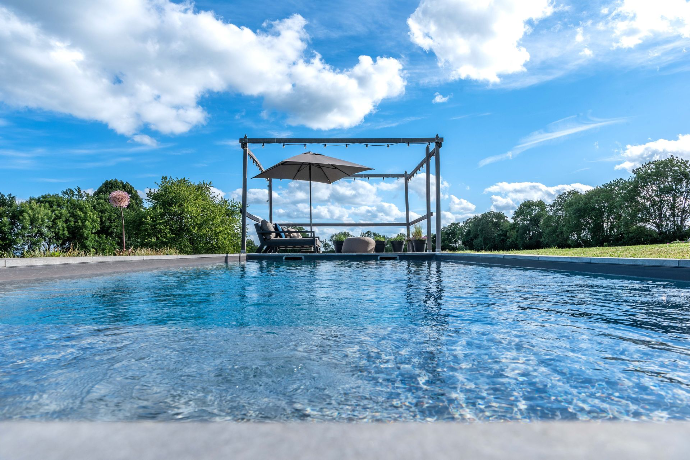 The swimming pool
The swimming pool is of a large size. You can swim laps or cool off a bit on the plage, the 30cm deep platform at the front of the pool. Enjoy sipping a drink or fanatically maintaining your fitness, it's all possible. The pool is heated so that we can offer a lovely warm pool from May to September. Depending on the outside temperature, the pool is also accessible before May 1 and after September 30.
Our Restaurant
Our restaurant has the concept of tables d'hôtes, tables d'hôtes literally means the tables of the hosts. At MAISON de la Bonne Vie we put together changing menus every day, take a look at our restaurant website to see which menus we serve and when.
Guido always announces what is on the menu. Our guests decide for themselves whether they want to participate, either at the large table together with other guests or in a private setting as a couple. Individual wishes will of course be taken into account if indicated in advance. Tables d'hôtes is available to everyone, even outside guests, as long as we know who is participating a day in advance. When the weather is nice we serve the tables d'hôtes outside.
Guido ensures that he sources many fresh products from the area as much as possible; the eggs, milk, cheese and meat, etc. come from local farmers.
The wine cellar is well stocked and in addition to our house wine you can enjoy many French white and red wines so that we have a suitable wine for every dish. You can also enjoy a glass of rosé by the pool in the afternoon.
We offer tables d'hôtes from €32 (3 courses)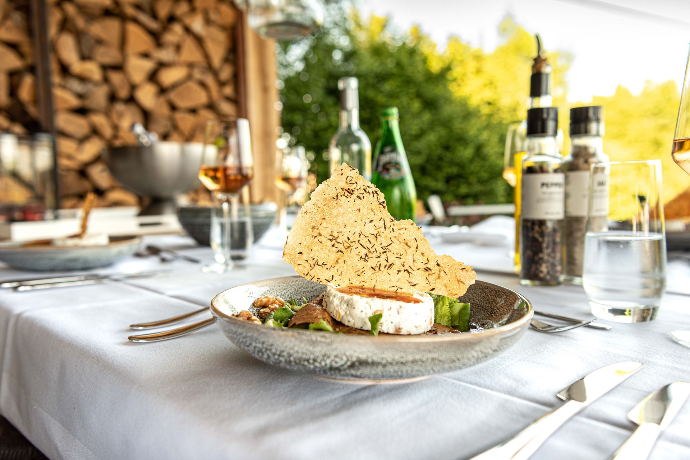 Very nice house with very friendly hosts! The place is beautiful, the decor is beautiful and the meals are excellent! Delicious !
GOOGLE review from Pierre July 2023 SCORE: 5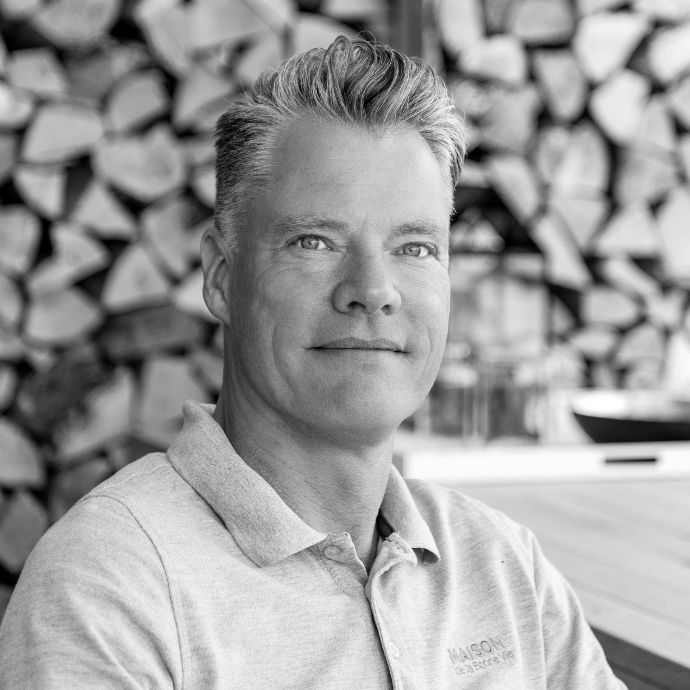 Derk
The man behind the scenes, he takes care of the reservations, the website, purchasing and all administration. He brings his passion for food and wine to the table.
Guido
As a chef and as a handyman he has the golden combination for a B&B. Extremely social and always time for a chat.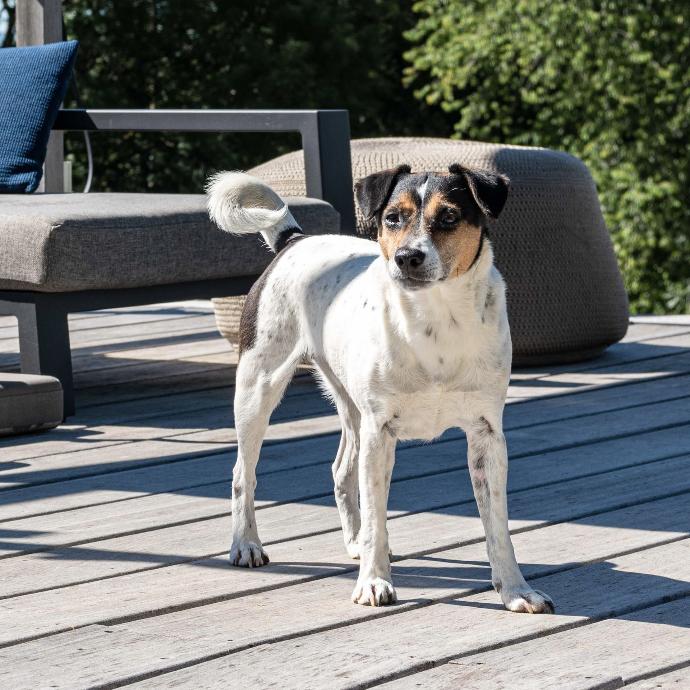 Muppet

Our "crook" who warns us when someone comes by, welcomes everyone briefly, but he is really a companion animal that doesn't bother you.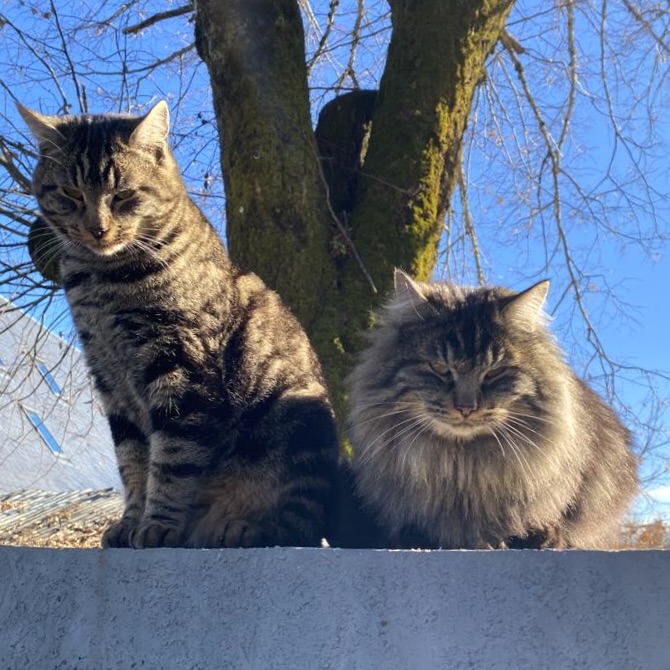 Will & Grace
Our twins are also not shy about some attention, but above all enjoy doing their own thing outside on the property or in the surrounding area.