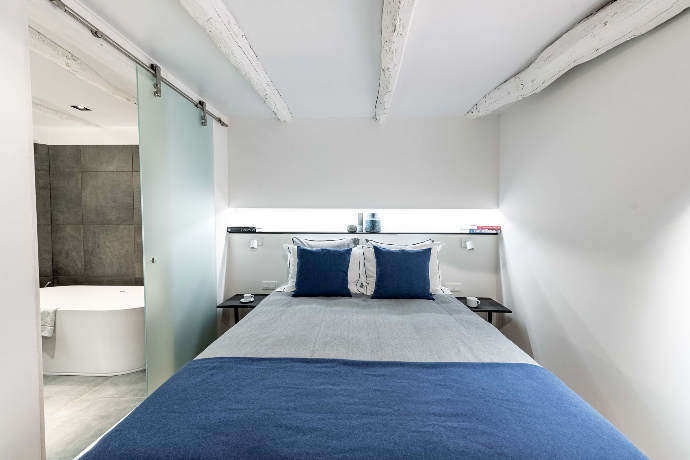 SLEEP WELL
You know it, a bed & breakfast or hotel where no attention has been paid to individual wishes regarding sleeping, food and other services. With us, your wishes are important, inform us in advance what you need during your stay and we will look for a solution together. All our guests are enthusiastic about their good night's sleep with us.
LUXURY | TRANQUIL | PERSONAL
Studio 1 has an area of 40m² on the ground floor with private entrance and direct access to the garden, terrace and swimming pool. The interior is bright and somewhat industrial. A beautiful parquet floor in combination with a sleek design and robust elements.
The studio contains the dining kitchen and living area with lounge area. The small open kitchen has a refrigerator, induction hob and kitchen inventory. In the back are the double bedroom and the luxurious bathroom from the JEE-O brand with free-standing bath and separate shower.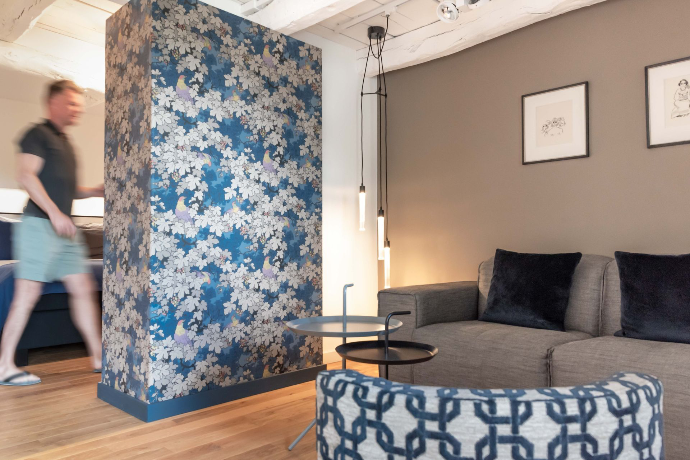 Ground Floor, direct access
Sleek interior with beautiful materials and cozy style 40m2
Freestanding bathtub
Spacious bath with hand shower from JEE-O
Boxspring 160x210cm
Heerlijk bed en top kwaliteit bedtextiel
Seperate spacious shower
With heavy and soft bath towels and wonderful bath products
Kitchenette
Open kitchen with induction hob and refrigerator
Low seating area
Furniture from Keijser&Co for relaxing
Dining area
Dining area with bar table and 4 seats
Small terrace
Private terrace with table and 2 chairs